Silky Satin evening dress trend alert!
Posted on 22 February 2018
Emily Ratajkowski
 stunned on Wednesday night wearing a sexy satin slip dress with knee high brown suede boots. The 26 year old supermodel was wearing the trend of the season - satin! Emily switched up her evening look with her casual block heel brown suede boots as she entered the Bowery Hotel in New York City. 
Emily isn't the only celebrity who's a fan of the gorgeous new evening wear trend. X Factor winner Alexandra Burke took to the red carpet at a celebration of Strictly Come Dancing's Bruce Forsyth in a floor length silky satin evening dress which hung elegantly around her curves, a simple yet stunning choice. 
Bella Hadid wore the most memorable silky satin evening dress of all time in her thigh skimming red, backless, halterneck evening gown with a plunging chest and wrap-around detail. Bella accessorised her formal gown with a beautiful diamond cuff and diamond drop earrings.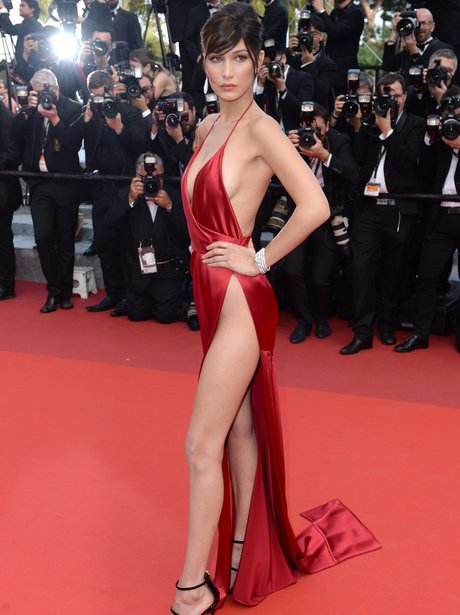 Other stars such as Amber Heard kept things muted in a golden, nude silky satin long evening dress with a thigh high split and plunging dress detail and a sexy mermaid train. Her fitted formal gown was a certified winner on the red carpet, which complimented her skin tone beautifully. Amber wore her hair in a loose, swept back style and opted for a rich, red lipstick which really made her beautiful face shine in contrasted to the nude tone of her red carpet dress. 
Take your cue from the celebrities on the red carpet when selecting your special occasion dress and shop for your perfect evening dress at SHAIDE. We offer next day delivery on most of our gowns together with Free Shipping. We ship directly from the UK!